Investing in an e-ticketing system can offer various benefits for any event. If you are an event planner, you should consider the importance of applying technology to help manage your event and save your time.
According to research, the number of e-ticketing users will increase by about 468 million by 2023. The study also shows that QR Code e-ticketing tends to develop in the future.
Let's take a closer look at some of the significant benefits of using a QR Code e-ticketing system and why you should use one for your next event.
Why should you use QR Code E-tickets on organizing events?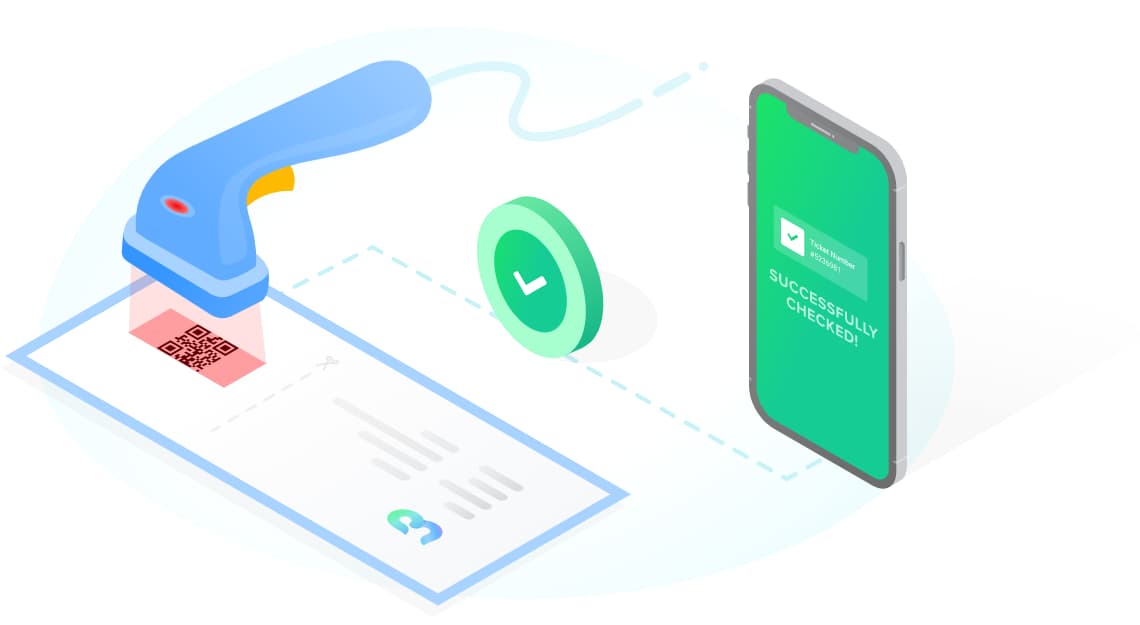 Using QR Codes for your event tickets can help your attendees speed up the event's check-in process. Here are some main benefits of using QR Codes to check-in.
The more rapid check-in process
Using QR Codes on tickets is one of the most effective ways of speeding up the check-in process. With just one scan, the guest is checked-in quickly.
Moreover, with the e-ticketing system, guests' process is faster and rarely slow at the gate. Therefore, the event will be smooth and punctual.
The system will provide you with information about frequency, quantity, guest information, location, check-in date, and time in real-time. You will always be up-to-date with the news on the event regularly and can evaluate its effectiveness.
Creating a QR Code for event tickets costs less and is also less time-consuming. Furthermore, you need to use a smartphone and an included QR Code scanner to check-in faster without any trouble.
Besides, QR Codes for event tickets can be printed in PDF and sent to the attendees' email, decreasing printing cost.
Restricting the spread of disease
The Covid-19 pandemic is still occurring intricately; ensuring social distancing and keeping safe is more important than ever.
However, to continue business activities and events, firms need to use new technology solutions to provide customers and employees safe. QR Code e-tickets can help to minimize contact and offer a more secure experience for guests and staff.
Tips on how to create QR Codes e-ticket for events and use it effectively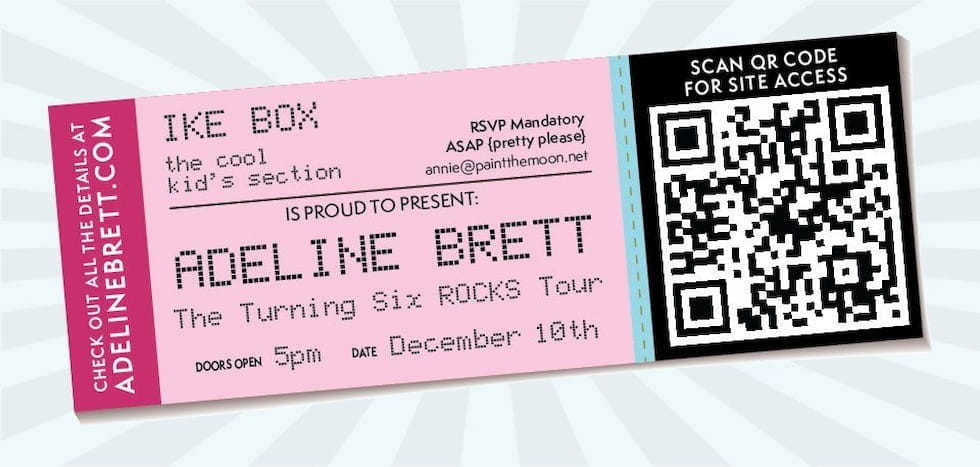 Whether you are planning an event or meeting, adding QR Codes for event tickets is the most reliable way to organize and run an event without any problem.
Using a QR Code e-ticket for your next event will make ticket sales, check-in, and the event testing process more efficient. This not only profits you, but it also benefits the attendees.
And following is the 4 tips to do it effectively:
Adding instruction into the tickets
One of the most common mistakes that event managers have made is not including a short explanation of what the consumers would gain from scanning QR Codes.
Please attach explanations next to the QR Codes to encourage attendees to scan their ones.
With customizable frames, you can make more creative QR Code designs for business.
Currently, software and applications are available with many original and lovely frames with different Call to Action messages and various colors from which to select. Moreover, you can customize the QR Code design by your brand.
Read more: How to add a Frame to QR Code?
Adding a logo into QR Code design
You can add a company logo into a QR Code design to introduce a brand image. Some QR Code-creating software can automatically detect the most suitable size for logos to ensure that QR Codes can still work correctly without making other adjustments.
Read more: How to add my logo to QR Code?
The minimum recommended printing size for a QR Code on any marketing material is 2×2 cm (about 0.8 x 0.8 inch). If it is too small, it will make your QR Code more challenging to scan.
To be sure your QR Code is perfectly readable, you should do a test on various smartphones and apps before mass printing to ensure that every user will be able to scan your QR Code.
Bonus: Super Tips
Above is some information about how to create as well as how to use QR Code in the event organization. You can easily create a custom QR Code E-ticket with frames and your brand logos by using our free online QR Code Generator. Try it and make your event even more amazing!