You probably used to see QR Codes on products or leaflets, posters and used your Smartphone to scan them. QR Codes are popular with marketers when they use QR Codes to attract customers with content such as websites and videos. With universities and colleges are also no exception in engaging students.
Let's find out about 5 benefits of using QR Codes below.
Tip: Create your custom QR Codes for free with Free QR Code Generator
Sharing shool news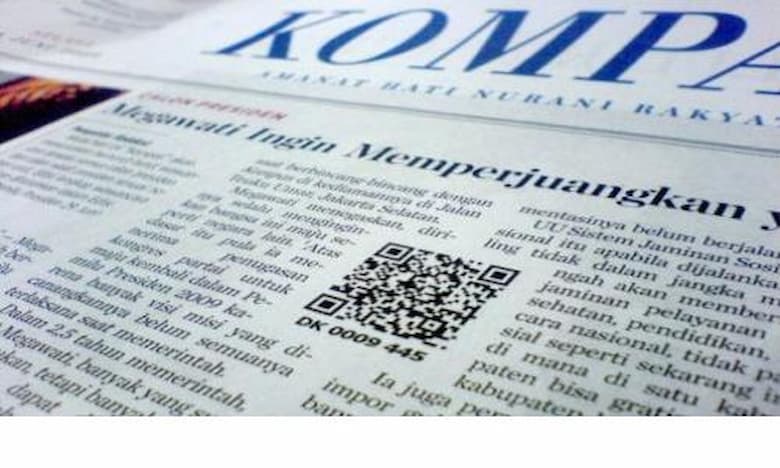 Every university and college has an internal newspaper. School editors can use QR Codes in their prints to:
Providing an option to read the detailed versions of the articles.
Displaying videos to attract readers better.
Allowing readers to access the mobile versions of the newspapers in case of limited copies.
Donya Forst, the print editorial director, The Highlander, considered: "The QR Code is a simple way to see updated news, view photos, catch scores from last night's game, or read your favorite columns."
Students themselves also find the convenience of QR Codes after using: "I knew about this QR Code, now I will download the app to scan the code so that I can have all the content that The Highlander offered immediately, instead of taking a paper or accessing directly on website" – Sarah Jennings, the first speech of freshman in Physiology.
Helping the class interact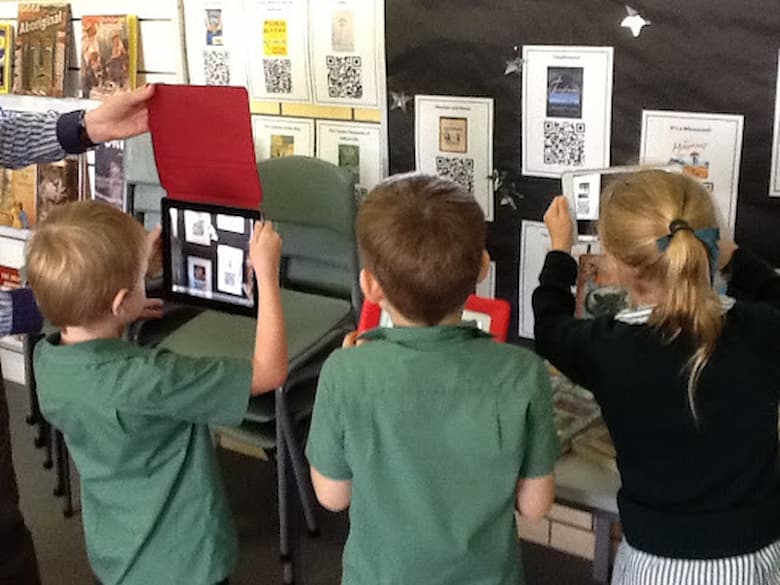 Teachers can make class members more interactive by creating QR Codes and adding them to textbooks or notes. QR Codes can link to images or videos related to a learning topic.
Professor Al Trujillo of Palomar College, California, using QR Codes, said: "There is a QR code in the text that links to a video showing how oceanographic equipment that got stuck on the seafloor in an active lava flow was later retrieved. Instead of just reading the story and seeing a static picture, students get to view a video. And hear me describe the recovery of the equipment."
QR Codes for school guide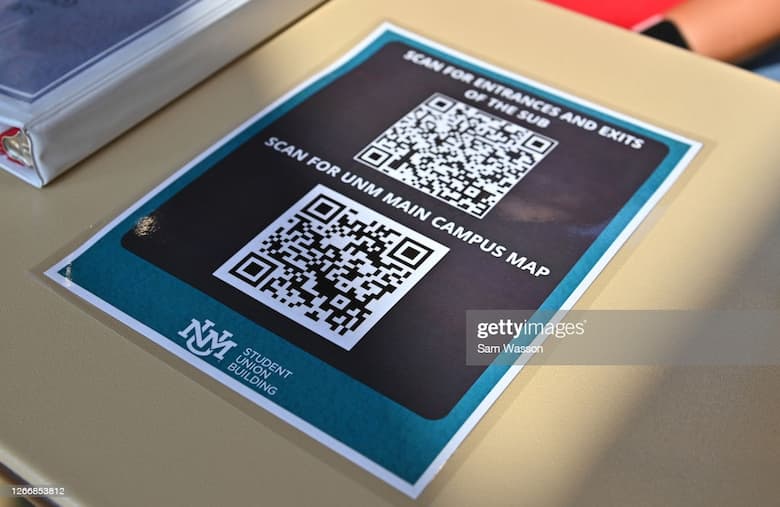 Every year, it is typical for secondary students to discover the universities through school tours of choice. Even first-year students also travel to learn about their university.
The representation of the university may put QR Codes at certain places of interest. When scanned, the QR Code will provide relevant details, including photos, videos, and forms. Tennessee, USA, is a typical example – newcomers can scan the QR Code to attend to take a virtual tour of the campus.
Managing books in the library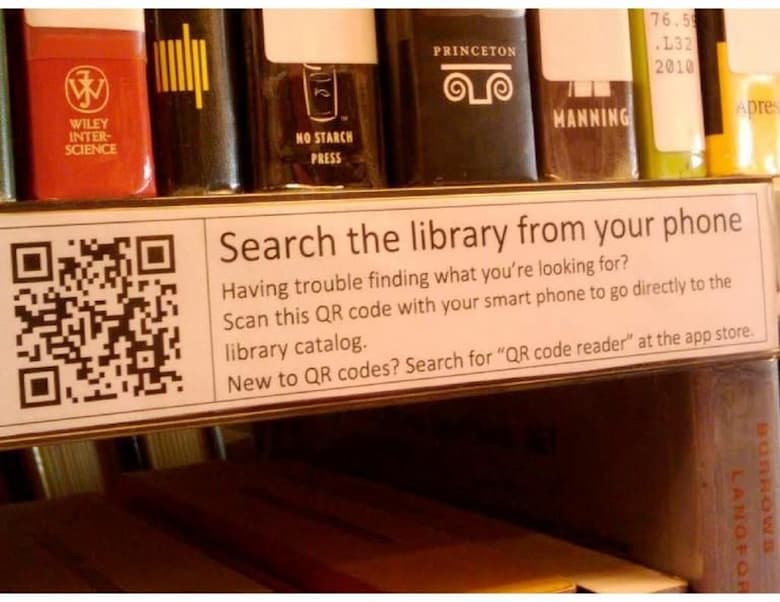 The universities can use QR Codes in the library, such as Community College in Grayslake, Illinois, for:
Allowing students to access the database in the library on their smartphones.
Learning more about every book like summary, appreciation, etc.
Helping library staff control stock easily.
Sharing information
Syracuse University (SU), New York, USA, generated excellent QR Codes and added to its dining room, and displayed them in other parts of the dining area to help students find more about their meal.
SU also has QR Codes outside of the administrative and academic buildings to help students and parents learn more about the university.
These are 5 ways that QR Codes help to attract students to universities and colleges more easily. Do you have plans to create a QR Code for school use? Get started right here.